This is where I grew up.
Lancaster County, PA--Pennsylvania Dutch Country
Part of me wishes I still lived there, but I went to college in Iowa, fell in love, and here I am. Every summer I go back for a few weeks. I stay with my parents and my sister takes time off work. Our sons are the same age, so it's tons of fun to get the cousins together.
The thing about going back to visit family and the place where you grew up (especially when it's a major tourist attraction) is that you experience everything in a way that you never would have experienced it if you hadn't left.
My son has been a train fanatic since he was old enough to express interests, and Lancaster County is a bit of a
Paradise
for train lovers. We visit the
Strasburg Railroad
and the
Railroad Museum of Pennsylvania
. The railroad museum has a room with multiple toy train sets where kids can play.
One year I decided to take my Cody on a horse and buggy ride. My parents, who were both born and raised in Lancaster, had never been on a horse and buggy ride. They were surprised by how much they enjoyed themselves, and Cody and his cousin LOVED it.
We also like to visit
Tobias Lake Wildlife Park
.
In general, we just get to spend tons of time with family and having a fantastic time.
This year's visit is coming up soon, and I plan to take a trip into Philly to see the Liberty Bell. I know I saw it when I was in 5th grade, but no one else in my family has ever seen it even though it is less than a 2 hour drive away.
Cody thinks we need to go to the store before we visit the bell so we can buy the things we need to fix that crack! I told him I wasn't sure what we would need to buy, so we better go ask some of the people working there what we need to buy first.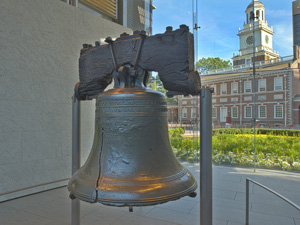 I knew I needed something else to sell the Liberty Bell trip idea to my sister and my parents, so I discovered that the
Adventure Aquarium
is pretty close. I think the kids will love it. I can't wait!
Update: Since this is my first time experimenting with photo collages, I thought I'd link up with Saturday Snapshots! The collages are mine, the other pictures are linked to the attractions they are used to advertise where I found them.