I'm linking up with Pawsitively Teaching and Inspired Child's Corner for Pick 3 where teacher bloggers pick their three favorite pins for the month. I think you'll get a little more insight into the name of my blog. :)
I love this idea for a display. It's so powerful for the kids. I love the idea of them bringing in 100 of something because it makes the day fun without any extra work for me!
In my building, one of the skills our students struggle the most with on standardized tests is estimation. This display could lead to some great discussions about estimation. One year I brought in some bags of different objects. One bag contained 100 of an object and the other bag contained less or more than 100, and we tried to figure out which one had 100.
This next pin is a craft idea. This little bee is adorable, yet simple. It's a craft I might actually do. But it would look a little different, and it would definitely not be "pin-worthy!"
1. No googly eyes--I'd give a choice to either make black dots or cut out white and black circles and attach with glue.
2. I would provide strips of paper for the kids. I would copy a bunch of ovals and hearts onto construction paper, and they would cut it out.
3. I would show them how to glue the stripes onto the body and then cut off the extra paper.
4. The antenna would probably be skinny strips of black construction paper.
5. The kids would use black crayon or marker to write 'bee' and 'mine.'
And that how I take an adorable project and butcher it!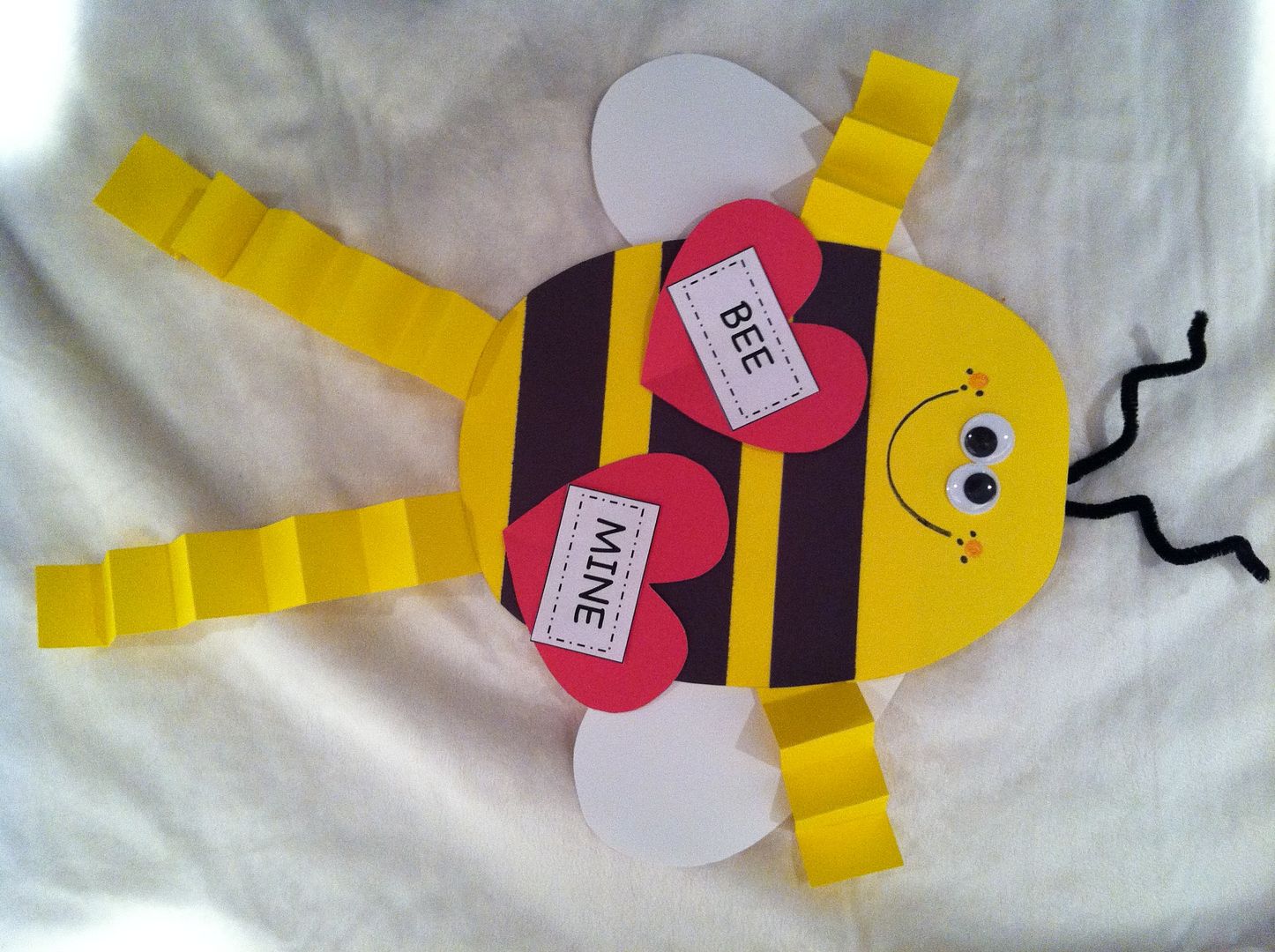 I actually pinned this from Twitter, and it's not school related, but isn't it cool? This person takes Bratz Dolls and alters them by hand. I just love it. According to her Tumblr page, she's going to get onto Etsy in the near future.
Freebie Fun is going on now! Click to find out more.
If you found this post to be interesting or fun, I'd love for you to connect with me!